Adams & Smith erected structural steel, floor deck, and roof deck for the new Fletcher Jones Toyota dealership in Las Vegas Nevada. This project entailed erection of 300 tons of structural steel.
 
 
 
 
Nevada Test Site
Mercury, Nevada
Since 1965 we've successfully completed – as a general or steel contractor – some of the West's most difficult and demanding construction projects.
Franklin Quest Stadium
Steel Erection (952 Tons)
Salt Lake City, Utah
Adams & Smith was proud to participate in the construction of the Oquirrh Mountain Utah Temple. As a structural steel erector we built the steel structure that will support the building.
Begun in 2007 the Oquirrh Mountain Utah Temple is scheduled to be completed in 2009. For more information on the project visit the official website.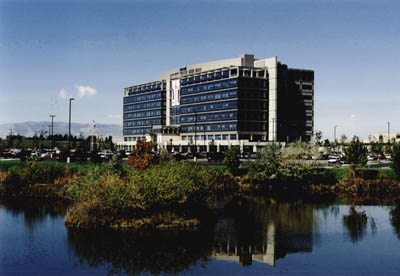 When Novell decided to move from it's Orem Campus and build a new tower in Provo, Adams & Smith was there to provide the experience and expertise necessary to furnish and install the structural steel for the building that would become a landmark in the Provo/Orem area.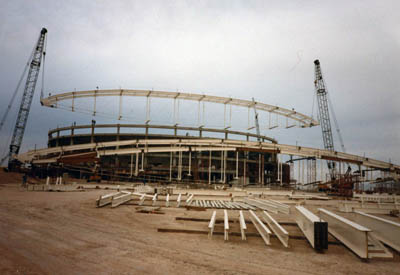 Adams and smith played a key role in the construction of the Thomas-Mack Arena at UNLV. As the steel erector for the project we took on the challenge of installing trusses that spanned the full unsupported 324 foot length of the roof.